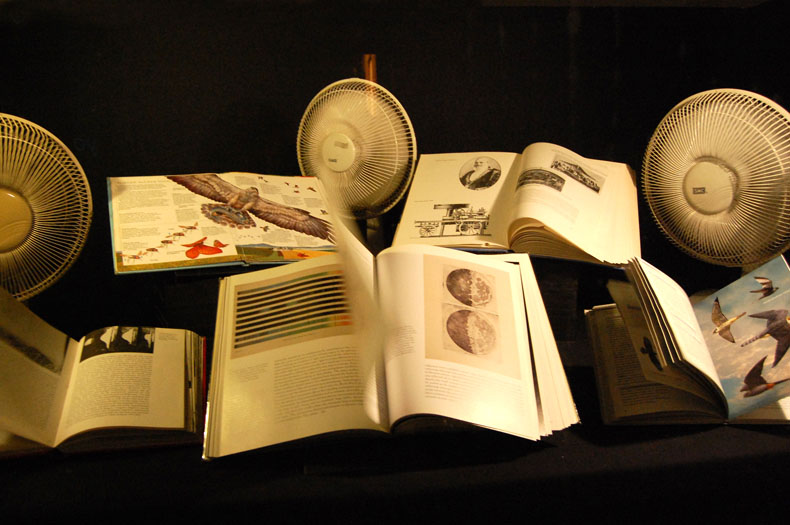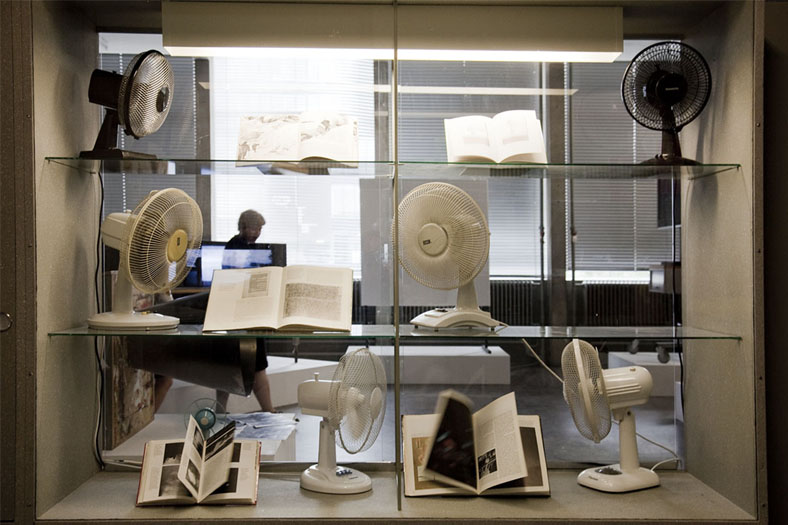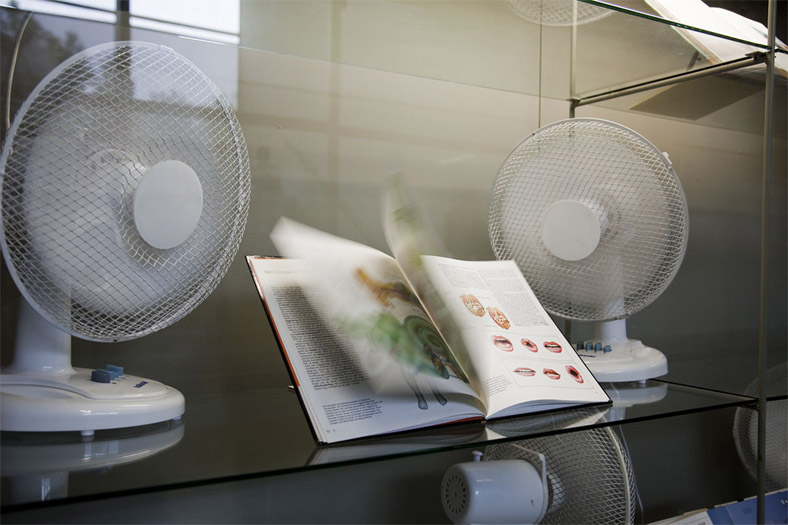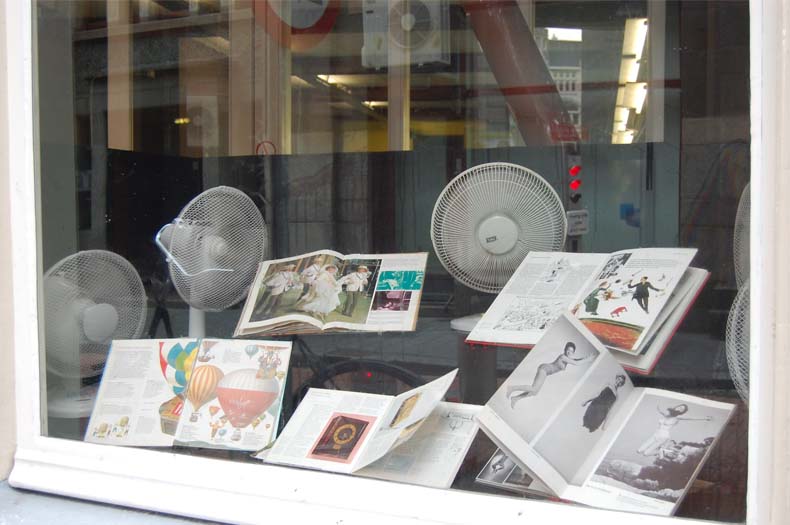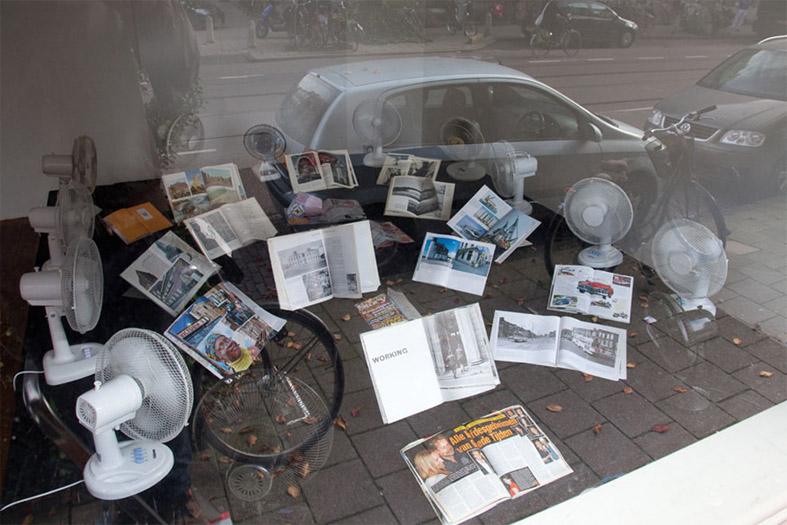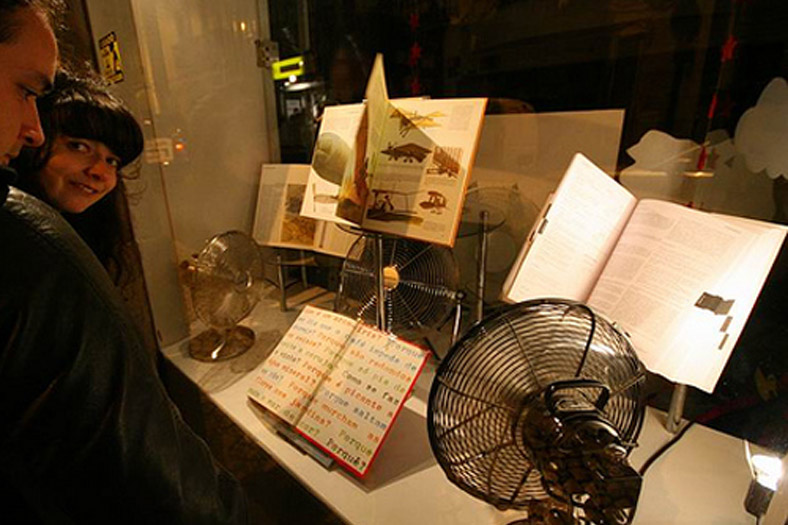 2008-09
materials: books, fans, adjustable pedestals
In collaboration with Elsa-Louise Manceaux
photos by Jonas Lund / João Couto C
#1: ManPower group show, Lisbon
#2: Shoreditch Studios, London
#3: W139 Gallery, Amsterdam
#4: Gerrit Rietveld Academie, Amsterdam
#5: By The Way Project Space, Amsterdam
What started as a device for "reading" books, soon proved to be an installation which reveals narratives through the visual and textual contents of different books.
The pages are flipped by the random blows of domestic fans turning. Therefore, it provides singular connections exclusive to moments in time. The choice of books, as well as the setup, are of major relevance and deterministic to the character of each edition.